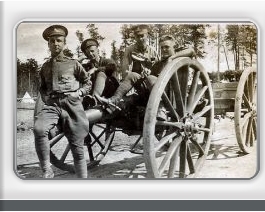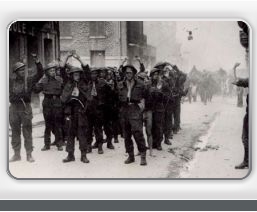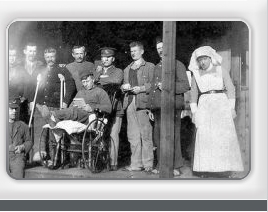 History
The Building of Kingsville Historical Park Inc
Home of the Charlie Campbell Memorial Military Museum.
The building of Kingsville Historical Park was the dream of Charlie Campbell and several Legion members and Veterans.
Mr. Campbell enlisted in the Royal Canadian Air Force, flying on 19 sorties as a Mid-Upper Gunner in a Lancaster Bomber. Any gunnery position was dangerous with many never returning from a mission. Take out the gunnery turrets and the flying fortress became a sitting duck for enemy fighter planes. After the war he eventually settled in Kingsville where he taught at K.D.H.S. retiring as Vice Principle.
The idea to build a museum was always on the minds of many. In 1980, a transport trailer was re-furbished and became known as the Mobile Museum. The museum visited many towns and festivals in Ontario sometimes returning with interesting items. On one such trip, the trailer returned carrying a torpedo which caused some excitement.
Back home, an old building once used by the Conklin Lumber Co. was converted into the museum. Due to its condition, the building was finally condemned. Something had to be done!
On May 10, 1993 the letter of patent was signed by the following Charter Directors: Charles Campbell, David Clare, Fred Jarrold, Donald and Douglas Laird, Dorothy Martin, Frank Reneau, Brian Sanford, John Slater and Jean Walton.
On July 4, 1996 while riding his familiar bicycle and whistling a tune, Mr. Campbell suffered a heart attack and died.
In 1997, construction on an existing pole barn began and developed into the present building. Several volunteers spent days, weeks and months working on the construction. Rumor has it that his presence was felt then and still today on the premises.
On August 12, 2000, the doors were officially opened to the public. The displays currently are military from the Early Military to Present along with the United Empire Loyalists A secured weapons room was constructed. All weapons meet official display regulations. Future plans include the creation of an exterior fishing area. Plans are also being discussed for the creation of The History of Kingsville and a Town designated Heritage Home display has been built.
On the grounds can be seen a restored 1840 Range Light, military vehicles, two heavy artillery weapons. Our Research Library contains numerous volumes of donated research material available upon request. All requests will be considered based upon available resources and will take into account the varied activities of the staff.
Volunteers past and present are proud of their accomplishments towards the development of the Museum and grounds. Several have passed on, but we know they would say "Job Well Done!"